Residential Window Tinting

Are you worried that your furniture or floors will fade because of constant exposure to sunlight? Are you tired of breaking the bank to keep your home cool in the summer? If you're searching for a way to make your home safer, more energy efficient, and more comfortable, look into installing home window tint. In the greater Long Island area, you can count on All County Window Tinting, a company offering a wide selection of residential window tinting options since 1992. Thanks to our 21 years of experience, we're able to provide you with the home window films you need to keep you, your belongings, and your family safe from sunlight's potentially negative effects. Our installers have the expertise required for precise, attractive, and durable results. Beyond the quality of our workmanship, we offer quick turnarounds and affordable window tinting prices. Call or e-mail us today to learn more about all of our window film/tinting selections, and to schedule your appointment! 
Residential window tint has many benefits, including:
Enhanced privacy
Increased energy efficiency
Solar heat rejection
Protection from glare, fading, and sun damage to property
Protection from UV rays
Shatter resistance for window glass

The sun's natural light can be beautiful, but it can also be hazardous to your health and damaging to the appearance of your furniture and other fixtures. Additionally, too much light can make it harder to keep your home cool in the summer months. All County Window Tinting is here to protect you and your family, using the latest technology in home window tint. We primarily use Express-brand home window tinting products, which block 99.9% of UV rays. We can show you an array of window film tinting options, including clear, ceramic, and smoked varieties. Our goal is to help you find just the right solution, whatever your residential window tinting needs.
Quick Turnarounds for Window Tinting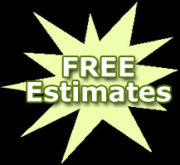 At All County Window Tinting, we make punctuality our number-one priority. You can trust us to give you the earliest available appointment, to show up right on time, and to work efficiently until the job is completely done. We understand that when it comes to window tint installation, you want the job done properly, but you also want it done quickly. It can be frustrating to have technicians in your home any longer than necessary. Our experienced and knowledgeable windows tinting team brings our clients some of the quickest turnarounds in all of Long Island. 
Call today to get a free cost estimate for the windows tinting you need! We'll get someone out to your home to assess the scope of the job and to listen to your description of your needs, and we'll give you an honest and accurate quote for the total cost. We offer some of the best window tinting prices in the area. At the end of the job, you can expect us to provide a lifetime warranty for your window tinting film. For your added protection and peace of mind, we're fully insured for residential window tint jobs. If you're ready to safeguard your home against the dangers of the sun's UV light, we're more than ready to help. We'll treat you and your home with respect. We're sure you'll love your new window tint films! 
window tinting
window tint
home window tint