Marine Window Tinting
Do you need window tinting for your boat? Wherever you live in Long Island, you can count on All County Window Tinting for quality window tint workmanship with a quick turnaround time. We understand that when you're calling to inquire about window tints, you don't want to have to wait to take your boat out on the water for weeks—you want the window tinting film installed as soon as possible. All County Window Tinting will work hard to meet your scheduling needs. We also offer some of the lowest prices around for window film tinting! Learn more, and schedule your appointment, by calling or e-mailing us today.

We're pleased to use Express-brand window tint films, because we believe these products are among the best on the market. When you come to All County Window Tinting, you'll have window tint options including:
Clear film
Metallic film
Smoked film
Ceramic film
Our window tinting film is 99.9% UV-blocking, which means better protection against the sun's harmful rays while you're out on the water. But sun protection isn't the only reason to install window tinting on your boat. Window tints also give you a measure of privacy, so you can sail without worrying that everyone can see inside the cabin. Plus, window film tinting can add a stylish look to your boat, allowing you to customize its appearance. If you're ready to hire a pro to install window tint films on your boat, choose All County Window Tinting and expect great results!
Free Estimate for Window Tint Film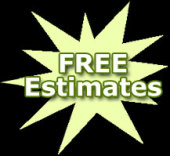 One of the things that sets All County Window Tinting apart from other window tint film companies on Long Island is the fact that we offer free cost estimates for all jobs. We'll come out to your dock or to the marina to view your boat and provide an accurate estimate on how much window tinting films will cost. Our prices are already some of the lowest around, and thanks to our free cost estimates, you'll be able to plan ahead for the expense.
All County Window Tinting has 21 years of experience in the window film tint industry. We stand behind our workmanship with a lifetime warranty, for your protection and peace of mind. We're also fully insured for all of the window film tint work we do. From hand-cutting the film to your exact specifications to applying it properly to your boat's windows, so it will stand up to the tests of time, use, and the elements, we take pride in giving you excellent service. If you're ready to enhance your boat with window tinting films, give us a call now! 
window film tinting
window tinting films
window tinting
window tint films