Automotive Window Tinting

Whether you want to keep your car's upholstery from fading or you want to prevent your vehicle from overheating in the sun, you can put your trust in car window tint from the pros at All County Window Tinting. Automotive window tinting is your best bet for avoiding overheating, being affected by dangerous UV rays, and suffering faded vehicle interiors. Call or e-mail us today to discuss window tint installation to ensure the overall comfort and long-lasting aesthetics of your car or truck. Bringing together quick turnarounds and low prices, All County Window Tinting is Long Island's answer to your car window tint needs.!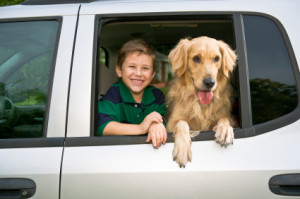 At All County Window Tinting, we primarily use auto window tinting products from Express, because we believe in these products' quality and durability. Express window films are designed to enhance the look of your vehicle and protect it—and you—whether you drive a sports car, a rugged pickup, or a family-friendly minivan. Because we specialize in window tinting services, our expertise and skill are unparalleled. Our goal is to ensure you get the window films that best meet your needs, at a price that's honest and fair. 
Hiring All County Window Tinting for your car window tinting gives you access to:
Professional installation
Expertise backed by 21 years of experience
Precision hand-cut window films
Selection of top-quality window tint products
Quick turnarounds
Reasonable rates 
By accurately cutting each film by hand, our technicians can snugly cover each of your vehicle's windows in one precise piece. That means we're able to bring you a seamless, flawless finish on every auto window tint job. While amateur installers can leave you with window tinting that peels, cracks, or bubbles shortly after installation, we aim for nothing less than long-lasting, beautiful results. We even stand behind our work with a lifetime warranty. We care about your satisfaction with our window tint services, and that means ensuring that you drive away happy and are able to enjoy your window films for years to come. 

If you're in the market for automotive window tinting, you'll find everything you need at All County Window Tinting. When you call to discuss having us tint the windows in your van, car, truck, or other vehicle, we'll give you all the information you need to make the best choice for your vehicle. We'll guide you through your window tinting options, including clear films, smoked films, and ceramic films, to help you make a truly informed decision. Thanks to our 21 years of experience, there's no doubt that we have some of the most knowledgeable technicians on Long Island!
Protect your vehicle, your passengers, and yourself from the harmful effects of the sun with professional assistance from All County Window Tinting. We'll be happy to give you a free cost estimate—just bring your vehicle by our shop so we can take a look! We'll get right to work providing you with the reliable and affordable auto window tinting you deserve.
automotive window tinting
car window tint
car window tinting